PRESS NEWS
Lagoona mall welcomes its patrons to the 1st edition of its watches & jewellery week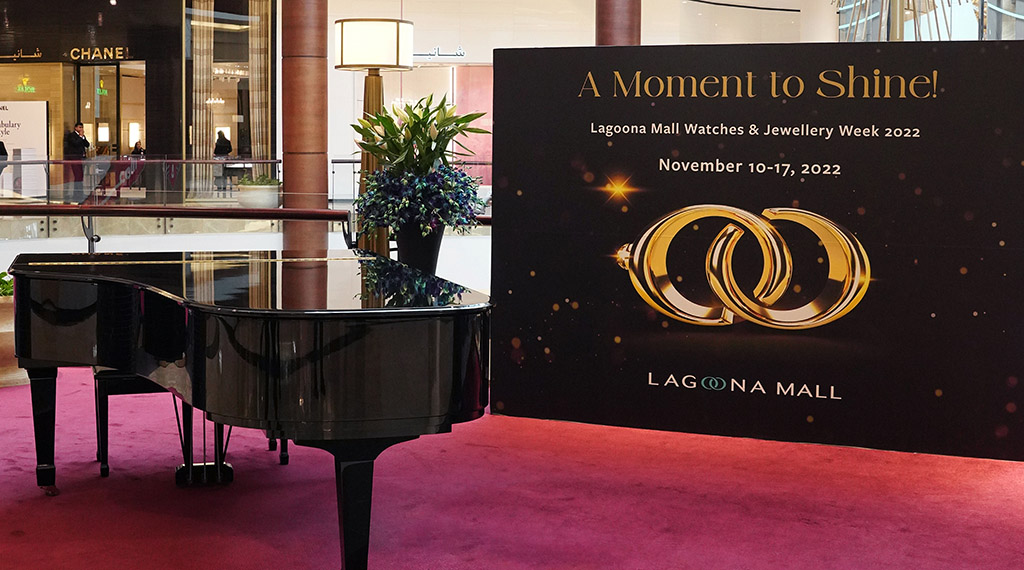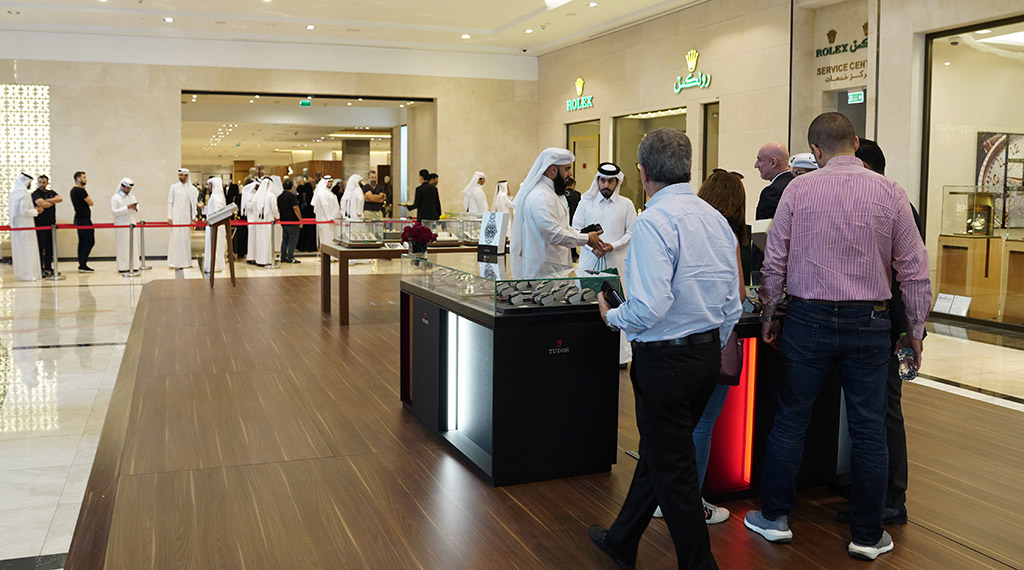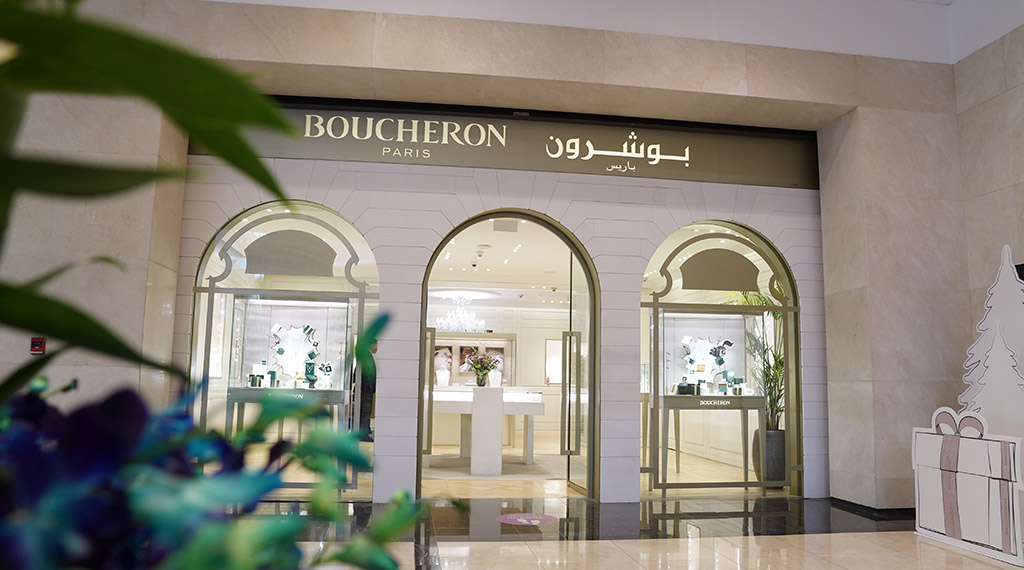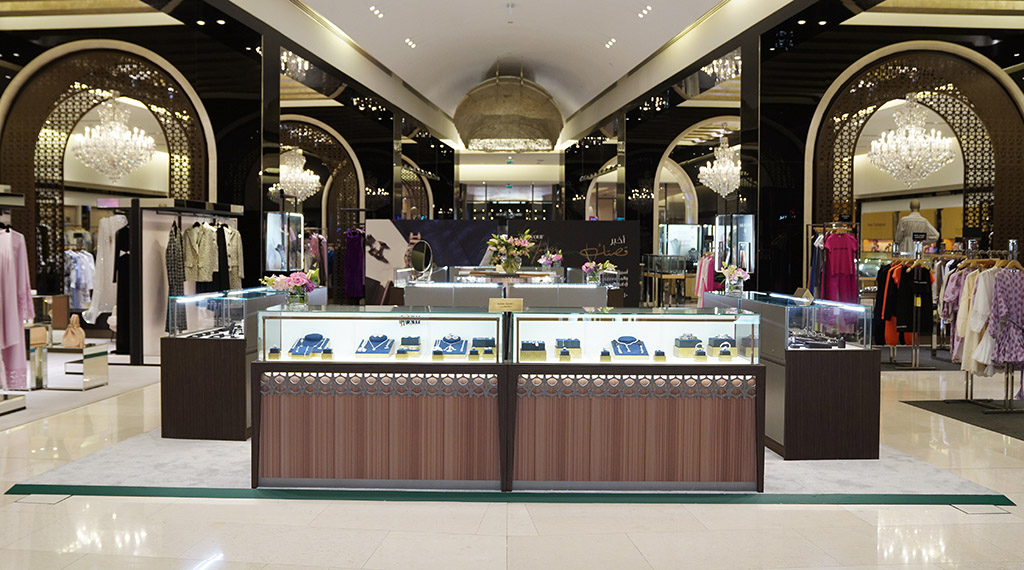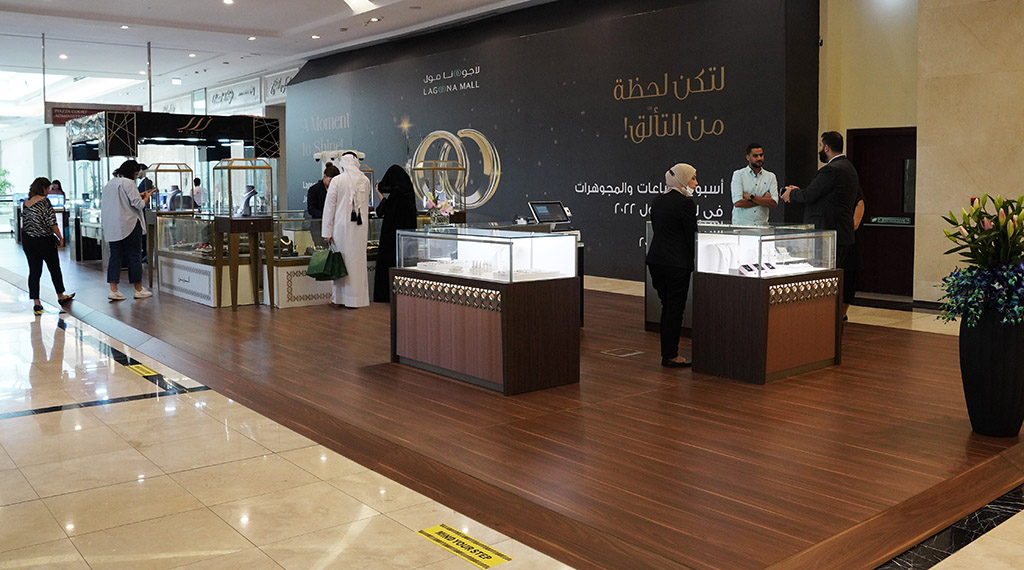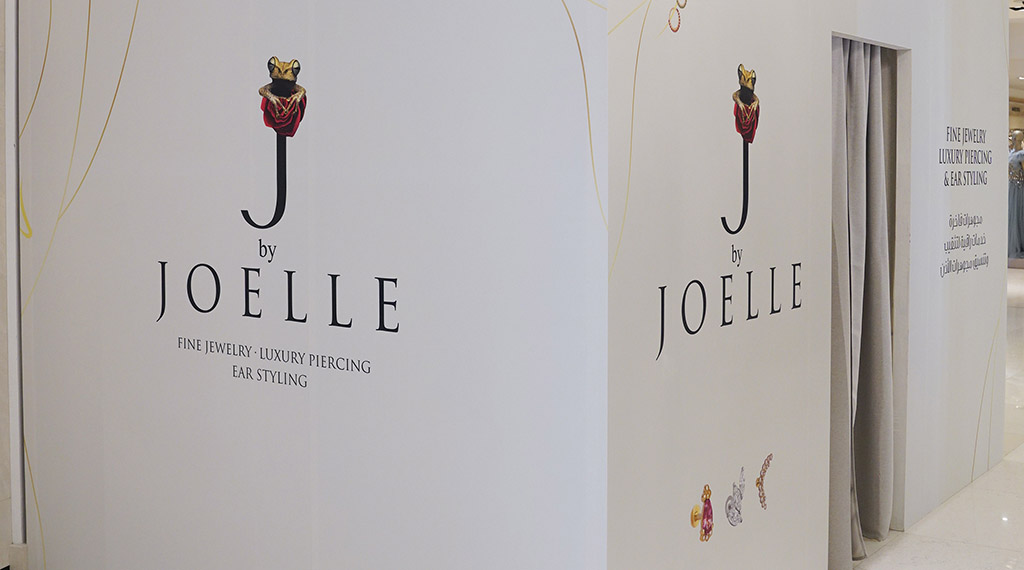 Doha, Qatar, November 10, 2022: Lagoona Mall, Doha's premium shopping and lifestyle destination, is all set to welcome its patrons to the 1st edition of the "Lagoona Mall Watches and Jewellery Week", where it will be presenting the latest novelties from acclaimed international and regional labels.
The "Lagoona Mall Watches and Jewellery Week 2022" is running from the 10th to the 17th of November and will be held on Level 1 of the mall in front of Fifty One East's store. Rolex, CHANEL, Boucheron and TUDOR will showcase their latest jewellery and timepieces each inside their boutiques and in the welcoming areas in front of them. Similarly, Al Jaber Watches, Al Zain, Zari and Pandora will be exhibiting in their unique booths. Other trendy names like Aigner, Akillis, Azza Fahmy, Christian Bernard, David Yurman, Falamank by Tarfa Itani, Genesia, Ginette NY, L'Âme – a brand by Fifty One East, Piero Milano and Yvan Tufenkjian will welcome clientele in a multi-brand area inside Fifty One East. In addition, the fine jewellery brand, J by JOELLE, will be making its debut in Qatar through a dedicated booth where clients can do luxury piercing and ear styling in the presence of the designer, Joelle Moughalian, herself.
To celebrate this occasion, Lagoona Mall will welcome the legendary jewellery designer, Azza Fahmy, who is exhibiting under Fifty One East and visiting Qatar for the first time joined by her daughter, Fatma Ghaly, who is also the Chief Executive Officer of the international luxury design house. Known for her unique ability to translate rich cultural heritage into highly desirable contemporary jewellery, Azza Fahmy continues to attract a diverse client list of jewellery connoisseurs from around the world.
Commenting on the event, Mr. Bader Al-Darwish, Chairman and Managing Director of Darwish Holding, said: "Ever since we introduced luxury brands to Qatar in the late 1940s, we constantly strived to create new memorable experiences for our discerning clientele and today we are delighted to invite them to the 'Lagoona Mall Watches and Jewellery Week 2022' to discover the ultimate in craftsmanship and luxury."
"During this special week, there is plenty to explore as we shed light on some of the leading brands which Lagoona Mall proudly houses. It gives us much pride to present their novelties coupled with impeccable customer service, signature hospitality and in-depth expertise," he added.
Taking center stage at the "Lagoona Mall Watches and Jewellery Week 2022", Rolex is presenting a selection of its latest creations which were introduced during Watches & Wonders Geneva 2022: watches that shine the light of optimism and innovation on the watchmaking world. Among these is the new Air-King which celebrates the pioneers of aviation and invites wearers to take command of their own destiny. Another highlight will be the Yacht-Master 42 which, for the first time, is available in yellow gold – an inspired and original refinement to the emblematic sailing timepiece that in no way alters its course.
CHANEL will showcase a selection from its exclusive and iconic jewellery collections such as Coco Crush, Camélia, N°5 and its timepieces collection including Première and J12; all while presenting its revelatory 'Vocabulary of Style' with rules that are meant to be decoded. The Maison will offer clients its unique codes for choosing how to wear their necklace, bracelet, ring or earrings. A cuff to provide the perfect accent, mismatched earrings, stacking bracelets – there are so many ways of wearing them. Emphasis, Repetition, Accumulation, Anaphora and Assertion are all devices in this vocabulary of style that is inimitably French and certainly CHANEL.
Boucheron will present selected pieces from its latest Serpent Bohème Solarité collection which was recently introduced in 2022. The new line is bold in its creation of pieces with infinite radiance: huge hoops, asymmetric earrings that unfold behind the ear and a spectacular necklace with 360-degree motifs. Boucheron will also take the opportunity to present some of its latest novelties from the iconic collections Quatre, Serpent Bohème, Nature and Timeless in addition to stunning timepieces such as the Reflet Pompon set with baguettes and diamonds and the Ajourée Héra jewellery watch featuring an open-worked and volume-sculpted peacock paved with baguettes, diamonds and rock crystals on 18k white gold.
Building on its reputation for creating emblematic models chosen by the boldest adventurers, TUDOR is presenting its latest models which were also announced during Watches & Wonders Geneva 2022 including the Black Bay Pro, an entirely new model with a dual time zone feature, and the new Black Bay GMT and Black Bay Chrono in S&G (Steel & Gold) versions. The Swiss watchmaker will also introduce its latest summer releases; the Ranger model, a tool watch celebrating the spirit of a daring adventure that took place 70 years ago, and the Pelagos 39 model, a versatile watch at the crossroads between the world of technical diving and urban sophistication.
Al Jaber Watches, one of the fastest-growing retailers of premium brands of wristwatches and accessories, will present the latest watches, wallets, pens and cufflinks from Frederique Constant, Jaguar, Geovani, Hysek, Armand Nicolet, Magellan, Mercury, Martini Herrera, Optima, Pierre Cardin, GF Ferré, Murex, Jovial Doxa, Ditis, Markato, JBR, Candino, Faros and many more.
Al Zain, one of the most prominent luxury design and manufacturing jewelers in the region, will be presenting collections ranging from bespoke high jewellery to traditional 21k gold crafted in an unusual and sought-after gold color and modern contemporary everyday jewellery crafted in 18k gold. The house will also showcase its latest collections – Hab El Hayl Origins, Al Merriyah, Al Merriyah Moods, Al Merriyah Hyceram, Mosaic, Al Hilal, Cordoba, Precious Nina, Simply Nina, Edge and Treasures of Arabia, all of which truly depict Al Zain's loyalty to its roots and heritage.
Last but certainly not least, Zari will be offering original, contemporary, and unique collections in 18 and 21-karat bronze, yellow and white gold. The brand which takes its inspiration from the traditional Qatari Bisht will also present designs including woven gold with diamond strings, intricately handcrafted pieces, and stunning carved diamond-encrusted jewellery.
Selecting an exclusive timepiece or precious piece of jewellery certainly involves consideration and expert advice. At the "Lagoona Mall Watches and Jewellery Week 2022", clients will be presented with a wealth of choices from the best labels in the industry assuring a fine combination of personalized, attentive service and a distinctive experience.